The escalating climate crisis is the defining issue of our lifetime. To safeguard future generations, we must all learn how to be better ancestors, to prioritise the environment and to promote sustainable development.
Sustainability has been at the heart of our work at Roughan and O'Donovan (ROD) for over 20 years. We are proud of our involvement in several nationally significant public transport and active travel initiatives, including Ireland's first bus lanes, cycle lanes and light rail systems.
We use the latest technologies and techniques to reduce material consumption and embedded carbon, increase flexibility of use and extend the lifespan of our solutions. We advise and support our clients in developing solutions that are environmentally, economically and socially sustainable.
Notwithstanding these efforts, we know we can do more to accelerate the development and implementation of sustainable infrastructure solutions for our clients.
Our goal is to be a leader on sustainability within the engineering industry by delivering design and environmental solutions that support the transition to climate resilient, biodiversity rich and climate neutral economies.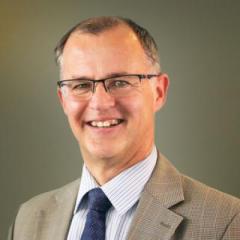 Jim Thorpe,
Managing Director
Our sustainability plan
Our sustainability plan identifies our emissions reduction targets, the actions required to reach them and a timeline for their delivery to 2050. It provides a blueprint for action and a monitoring framework that will be used to measure our progress towards achieving our sustainability goals – the results of which will be reported in our annual sustainability report.
By taking action now, we hope to play our part in enabling society to adapt and become more resilient in the face of climate change, capitalising on the opportunities of the climate transition and the green economy while ensuring we remain competitive in the design and construction sector.
Our commitments
Achieve net zero emissions and become a climate-neutral company by 2050
Measure and reduce our carbon footprint to reach our net zero emissions goal
Make financial and operational decisions to reduce our broader environmental impact
Invest in new ways of working and new technologies and systems to help our clients and people meet the required emissions reductions
Work with staff, clients and industry partners to maximise our impact Read our sustainability plan