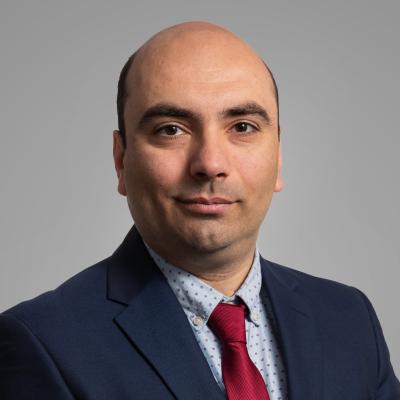 Mădălin Bundă
Principal Highways Engineer
I am a principal highways engineer with 17 years' experience within the civil engineering industry. I studied civil engineering at the Technical University of Construction Bucharest – România while working as a technician in a busy highways design office. I graduated in 2008 and moved to Lisbon, where I worked on major highways schemes in Romania, Portugal, Spain and Angola.
In 2009, I returned to Romania and spent the next few years working on several significant infrastructure projects, including the Rehabilitation of the National Road 66 and the Rehabilitation of the National Road DN 67C. I also returned to my studies during this period, earning a master's in public sector management from the National University of Political Studies and Public Administration in 2011.
Fast forward to 2016 and work opportunities drew me to the UK, where I spent the next three years working on the Smart Motorway Programme (M6 J13 to J16) and the Manchester North West Quadrant Scheme. It was during this time that I became a chartered engineer with the Institution of Civil Engineers.
In early 2020, I joined ROD, working initially on the N61 Ballymurray to Knockcroghery Road scheme and then on the N60 Breaffy Active Travel and Safety Measures scheme. I enjoy being part of a company that is setting the standard in terms of both innovative bridge projects, such as the Narrow Water Bridge, and sustainable infrastructure schemes, such as the West Clare Railway Greenway. I know that working here I can continue to develop, both as an individual and as an engineer.